Due to ongoing weather conditions, tonight's school board meeting has been rescheduled for Wednesday, February 24th at 5:45.

No school Wednesday, February 17th due to poor road conditions and frigid temperatures. Stay warm and stay safe.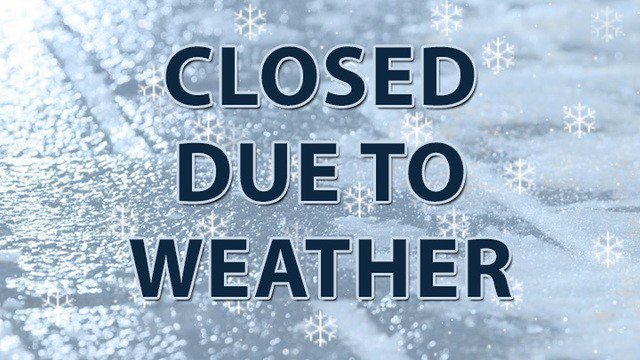 Students, please check out the scholarship updates on the Counselor's Corner webpage. Also, there are multiple scholarships with deadlines this month. Apply today!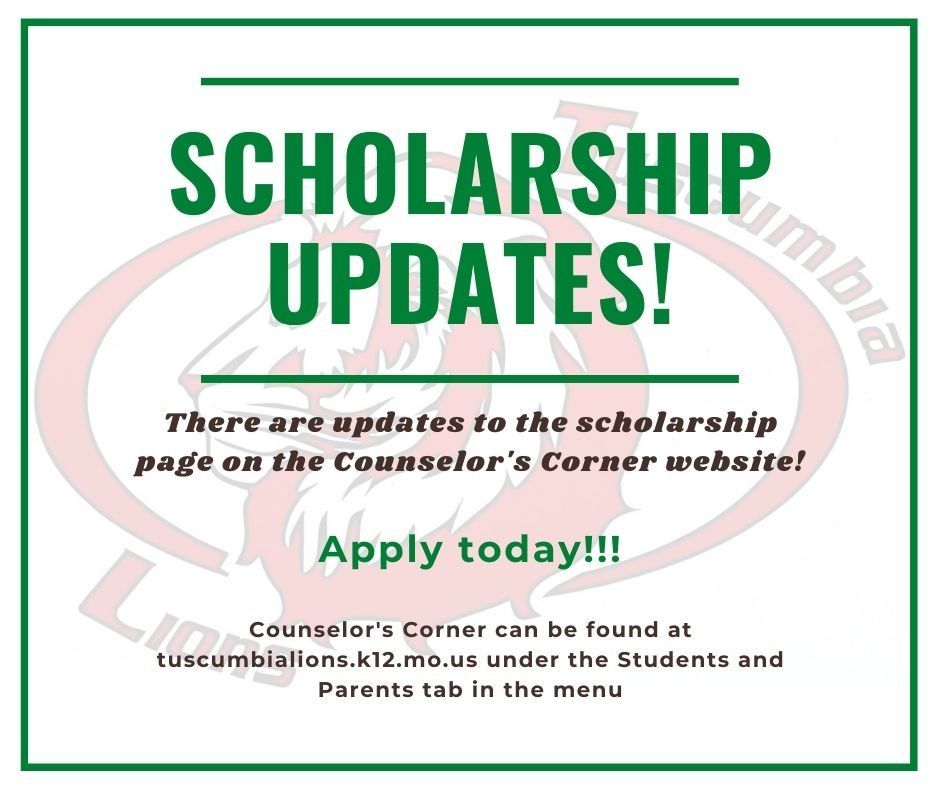 School has been cancelled tomorrow, Tuesday, February 16th. Stay warm and stay safe.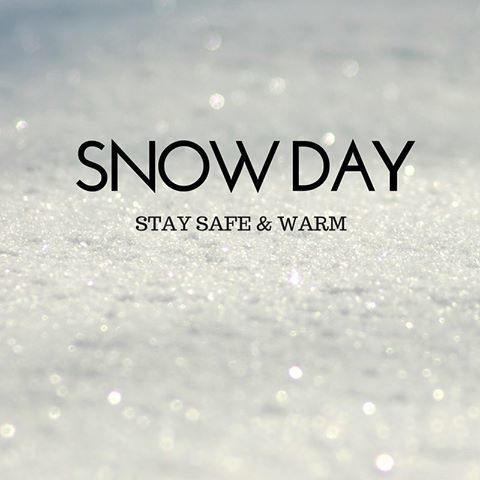 The basketball game scheduled tonight vs. Linn has been postponed. It is rescheduled for Thursday, February 18th.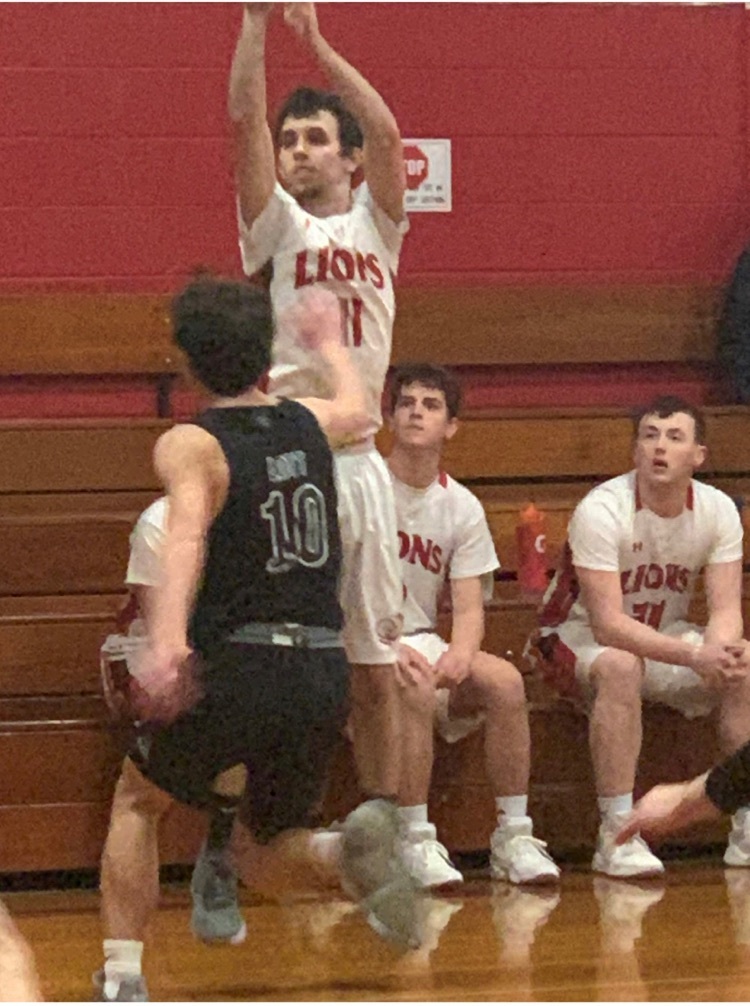 School will not be in session on Monday, February 15th in observance of President's Day.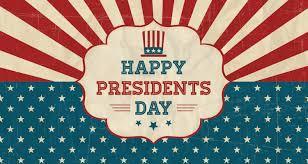 The NHS Crush Soda sale has been rescheduled for next week!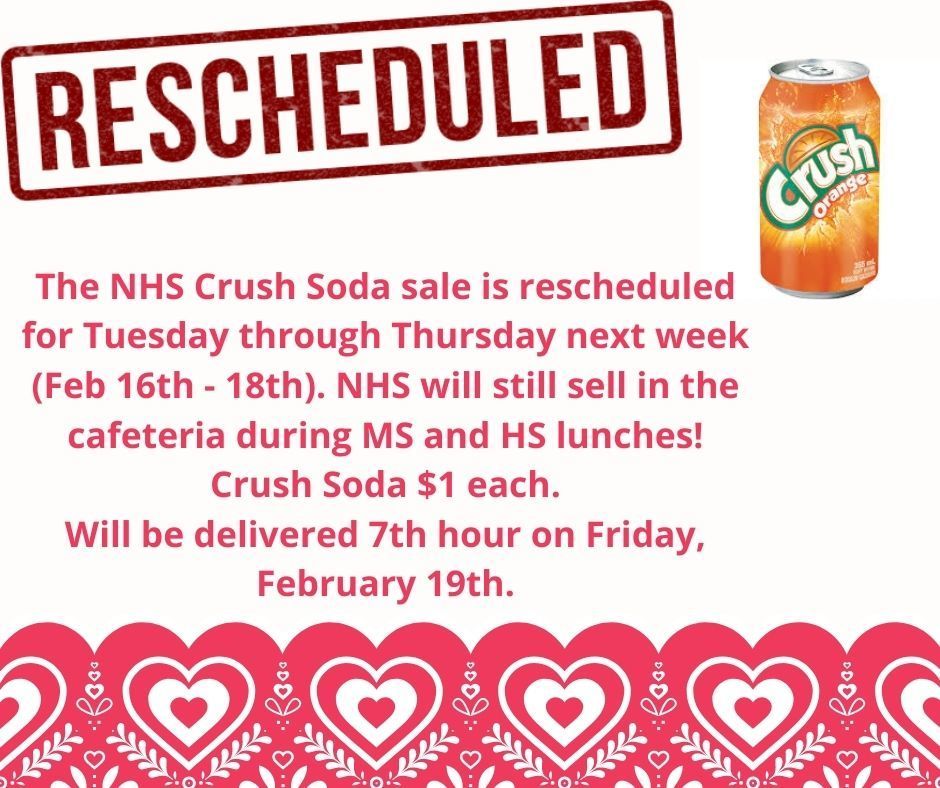 Due to continued weather concerns, school has been cancelled for Thursday, February 11th. Stay warm and stay safe.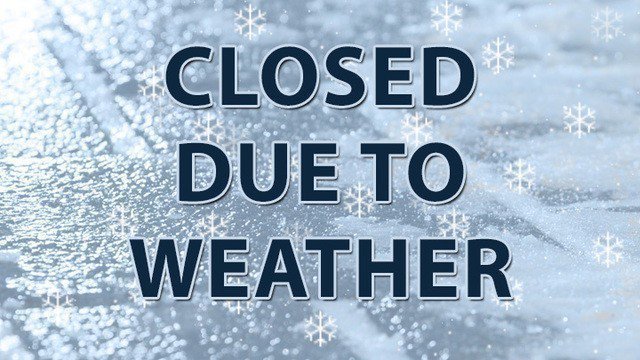 Due to inclement weather and unsafe road conditions, school will not be in session on Wednesday, February 10th. Stay warm and be safe.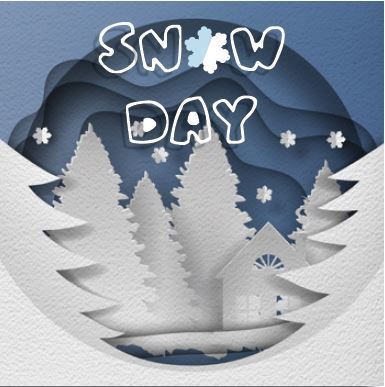 School will be cancelled on Tuesday, February 9th due to inclement weather.

Due to the impending weather, school will be dismissed at 12:30pm today.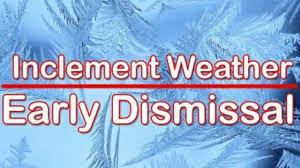 Final score of the varsity boys game Russellville 85 Tuscumbia 49.

Varsity boys trail Russellville 29-12 at the end of the 1st quarter.

NHS's annual Crush Soda sales are next week for the Middle and High School students. Students can buy a Crush soda for $1 and have it sent to another student, which will be delivered during 7th hour on Friday (Feb 12th).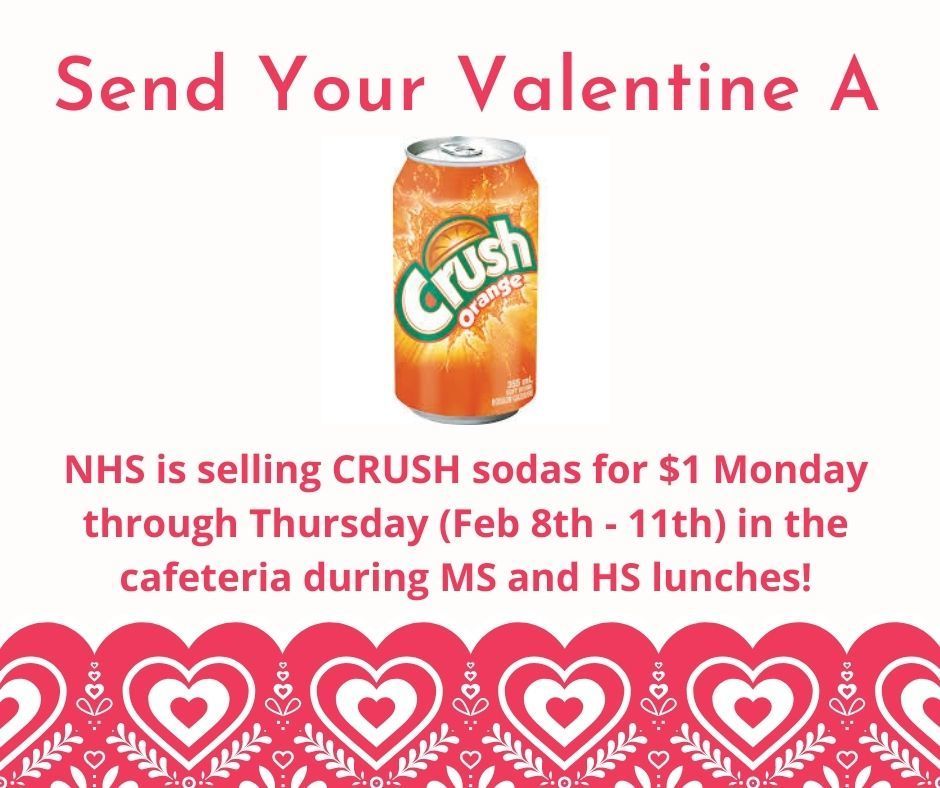 How are you spending your snow day today? We'd love for you to drop a picture in the comments!

Due to the pending winter weather and the potential for hazardous road conditions, school has been canceled Wednesday, January 27th.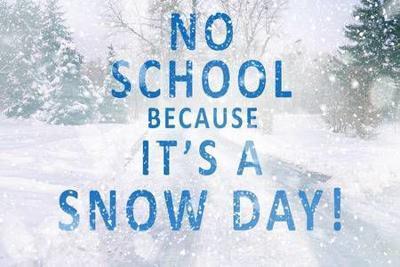 Just a quick reminder from Booster Club: All 50/50 ticket sales need to be turned in to the front office tomorrow. Please turn in all extra tickets as well. If you are still wanting to purchase 50/50 tickets, any athlete should have tickets to sell. Thank you all for your continued support!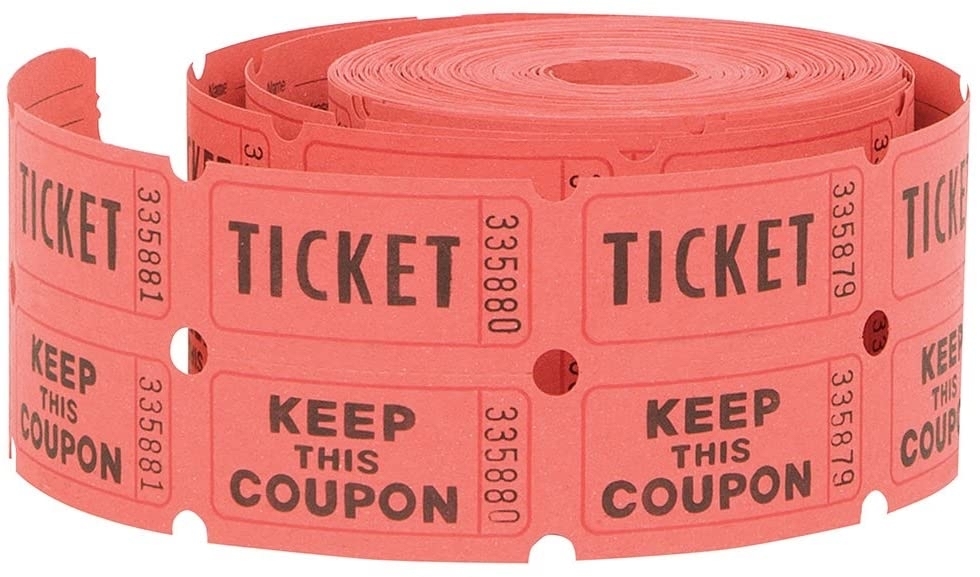 Join us in celebrating our amazing students! We will be LIVE streaming the event during the lunch shifts listed below:

We will celebrate homecoming next week with a week of spirit days. Check them out below: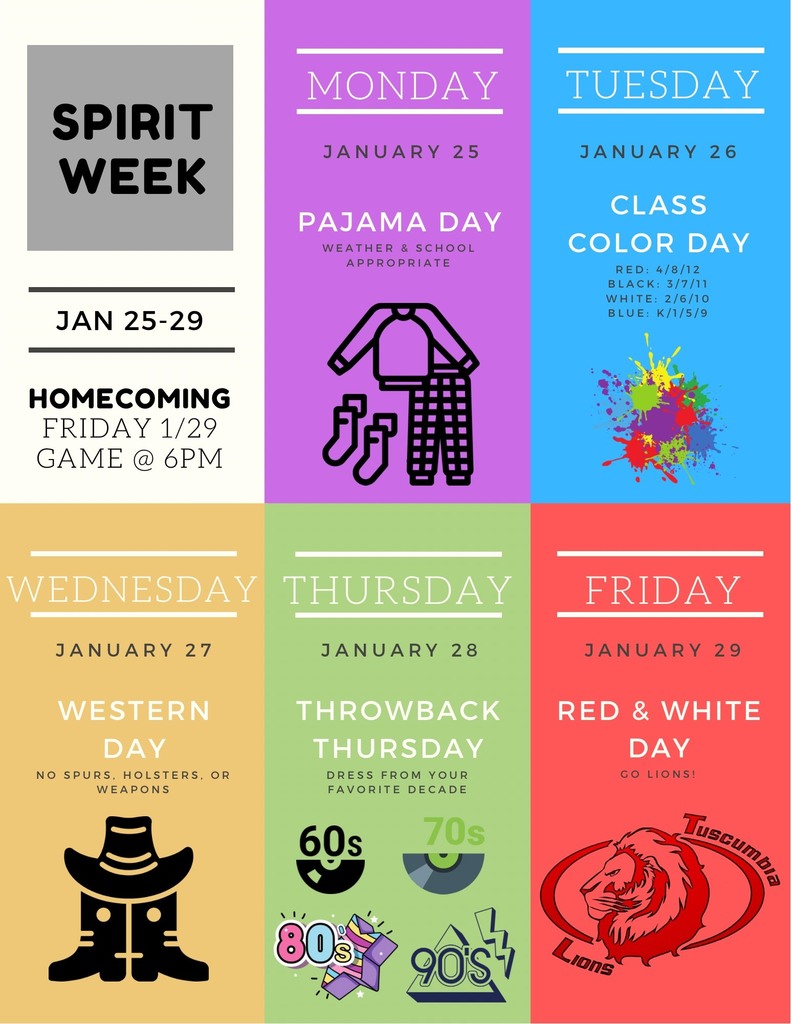 The VB game tonight is cancelled. The VG game is still on and will begin at 6 pm.