The Middle School track meet scheduled for today at Osage has been cancelled, due to rain and cold.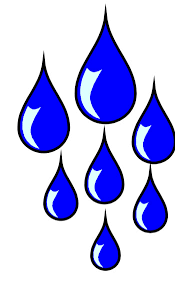 Thursday's baseball game @ Russellville has been moved up to Monday 3/21 at 4:45PM. The game is still at Russellville and the bus will leave @ 3:00PM.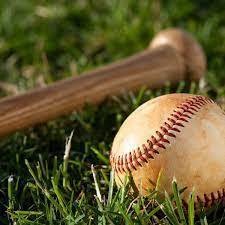 Baseball v Vienna, scheduled for today (3/18) has been postponed due to rain. We will announce the make-up date when it has been set.

Attached is the latest edition of the Lions Link. Also included is a letter from incoming principal, Mrs. Maneval. Have a great weekend Lions!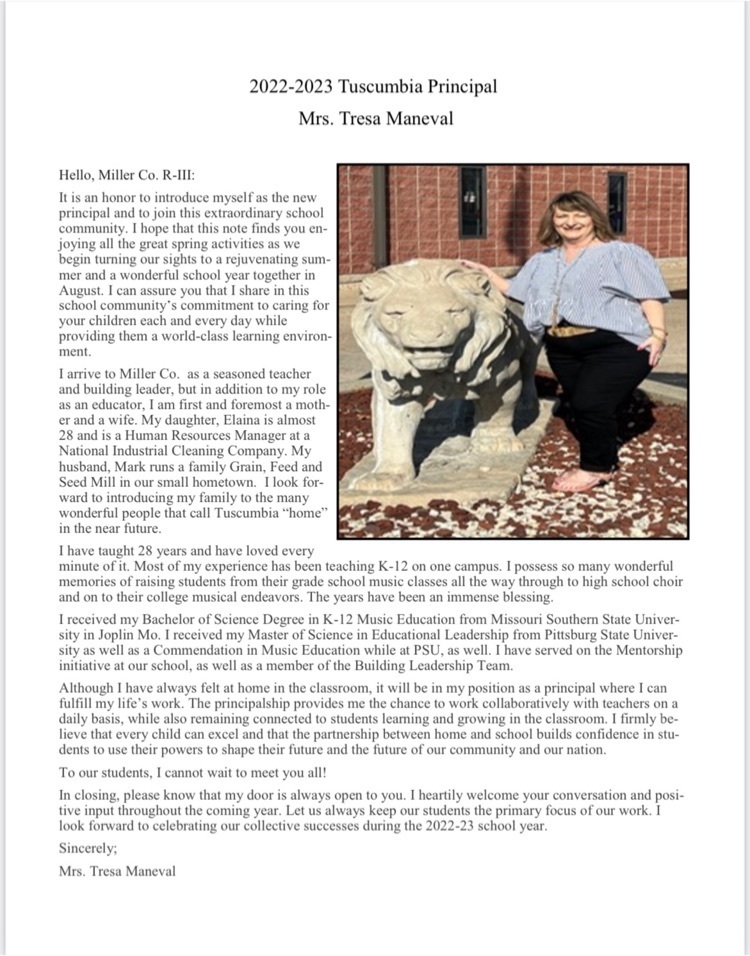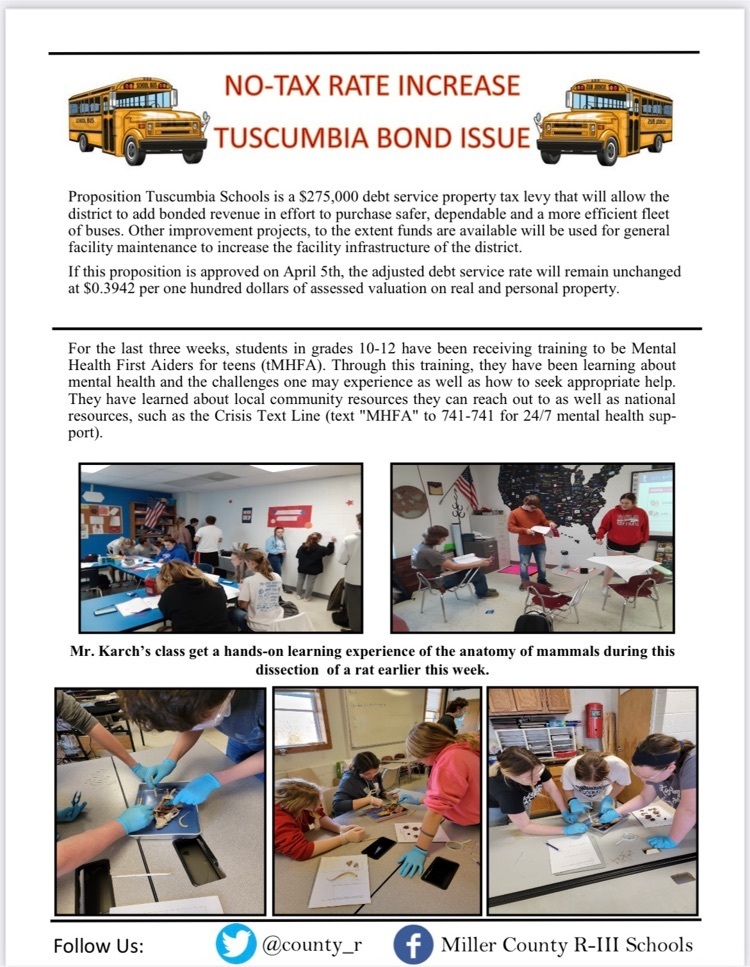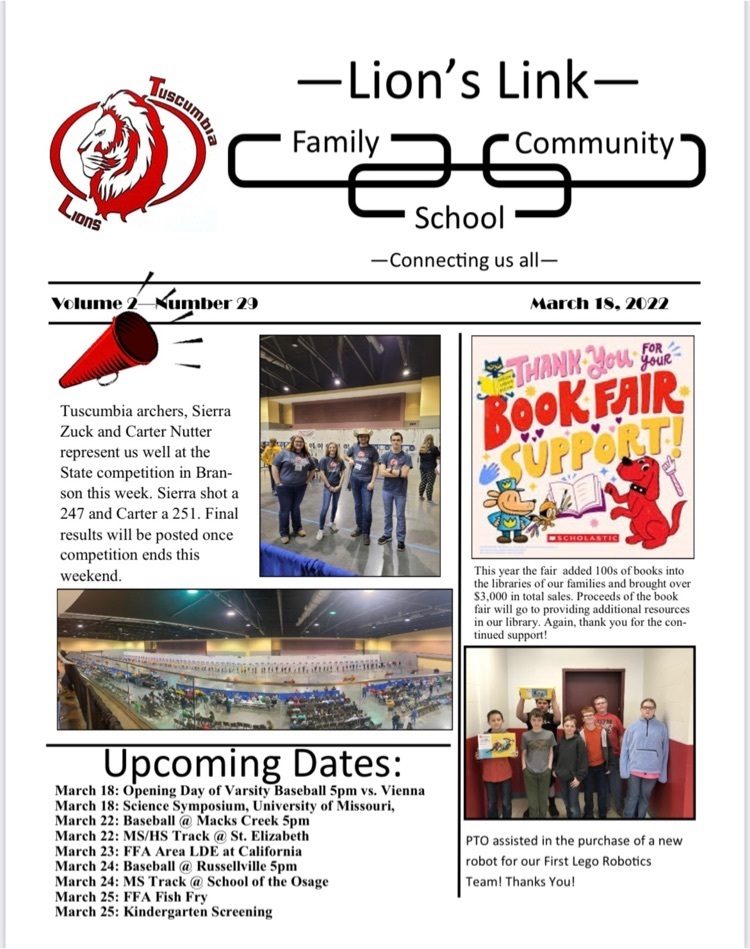 Come join us in celebrating our January and February Pillars of Pride recipients!

Here is the latest edition of the Lion's Link. Have a great weekend Lion family!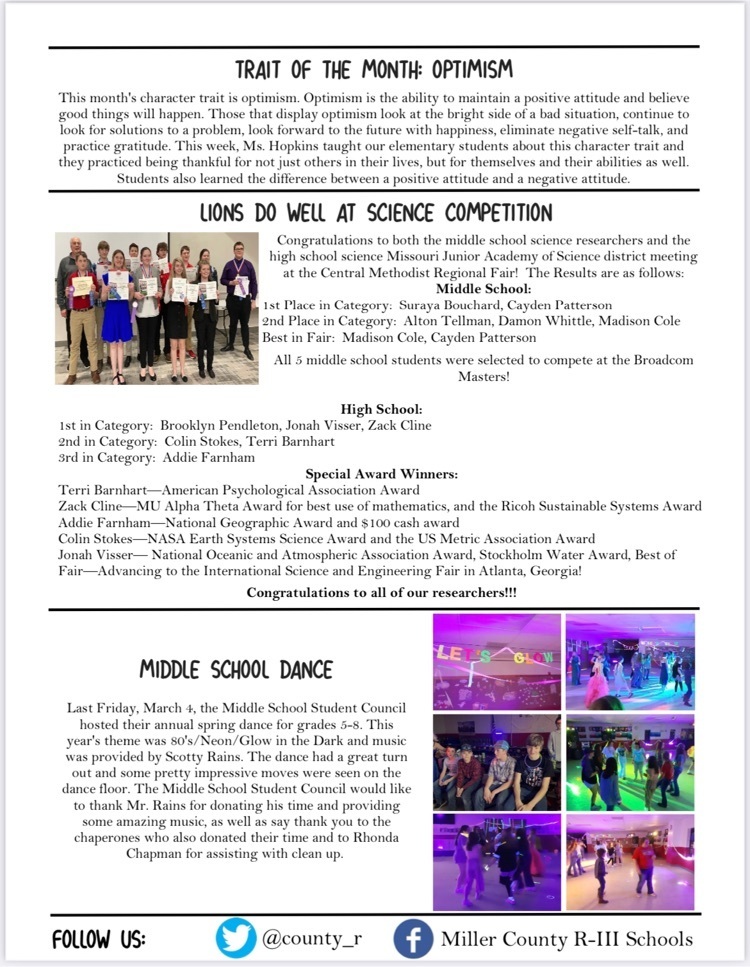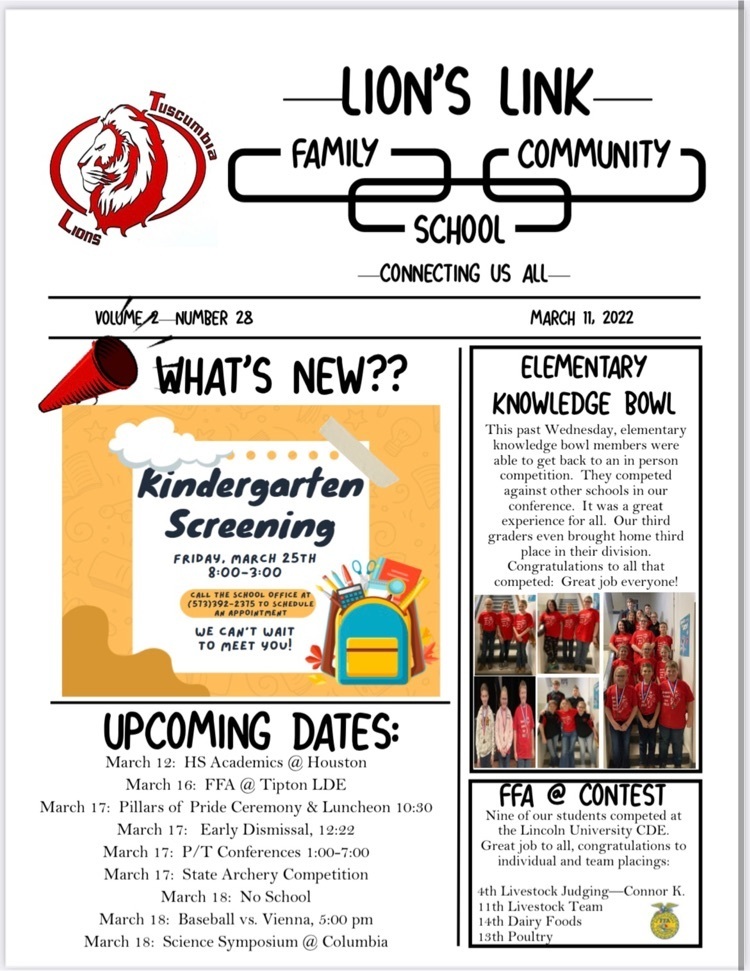 Good Morning Lions! Due to continued snowfall and deteriorating road conditions school will not be in session today, March 11th, 2022. Stay safe and warm! Have a great weekend: We will see you back to school on Monday with some hopefully, much warmer temperatures!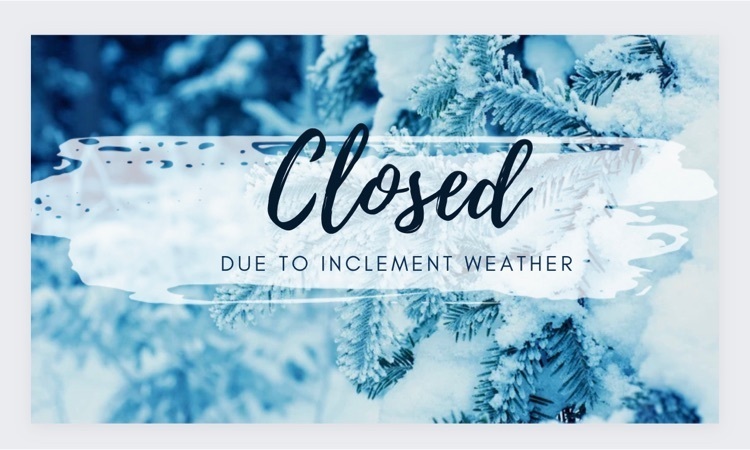 Congratulations to Lions receiving All-Conference accolades. Kylee Ash - 2nd Team Kayle Rowden - 2nd Team Addison Rogers - Honorable Mention Bentley Boggs - Honorable Mention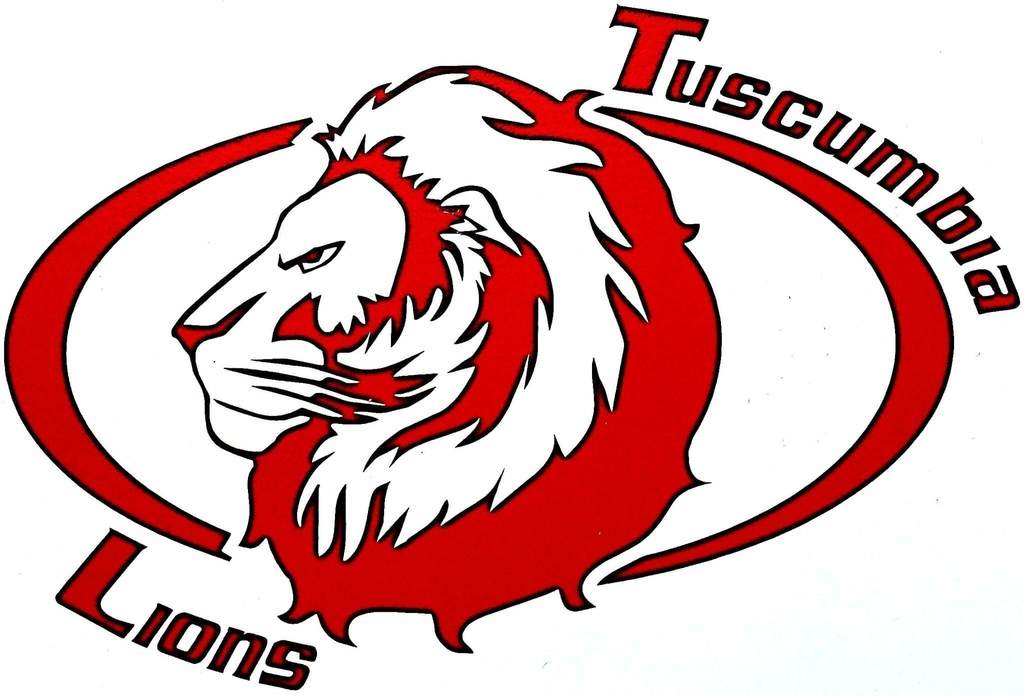 Remember that the Middle School Dance is tomorrow, March 4, from 7pm - 9pm in the school cafeteria! Parents and guardians will need to sign their student in and out of the dance and if your student is going home after the dance with someone other than a parent or guardian, please send a note or email Ms. Hopkins (
jhopkins@tuscumbialions.k12.mo.us
) or Mrs. Wansing (
mwansing@tuscumbialions.k12.mo.us
).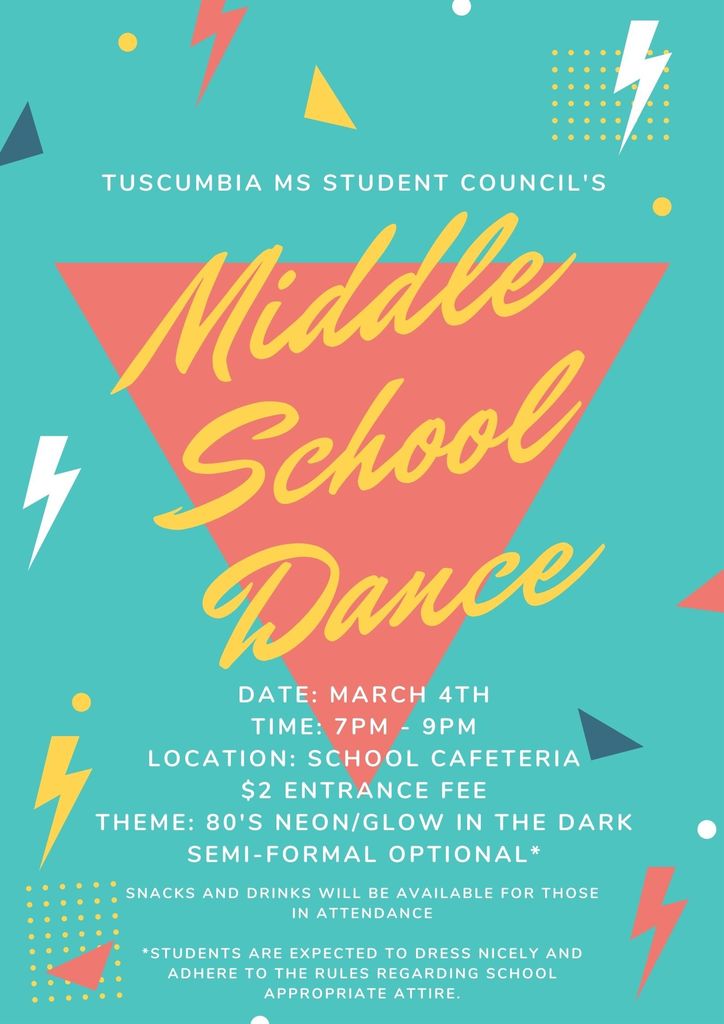 Correction: Eldon v Russellville tonight at 6pm

Tuscumbia youth basketball tournament resumes this evening @6pm with Tuscumbia v Russellville. Other games are as shown in the picture.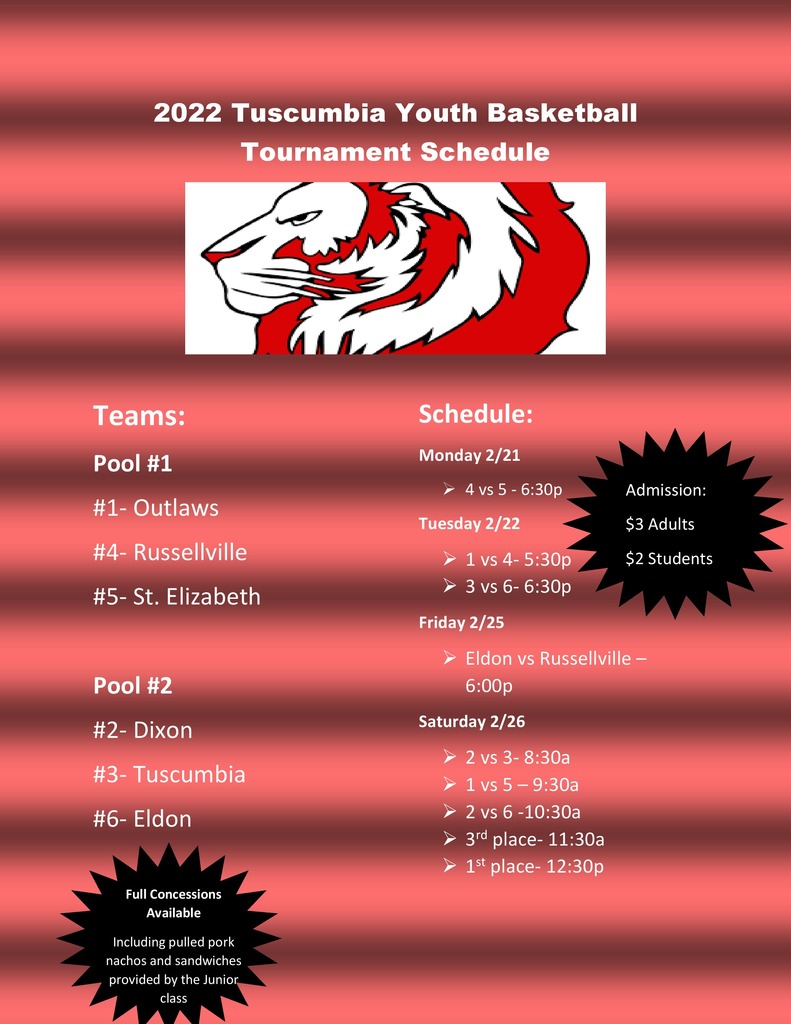 Track & Field parent meeting for tonight has been postponed. We will reschedule for next week.

The Middle School Dance is next week Friday, March 4th! The dance is open to Tuscumbia students in grades 5 through 8 and will be held in the school cafeteria from 7pm to 9pm. Please see the flyer for more details!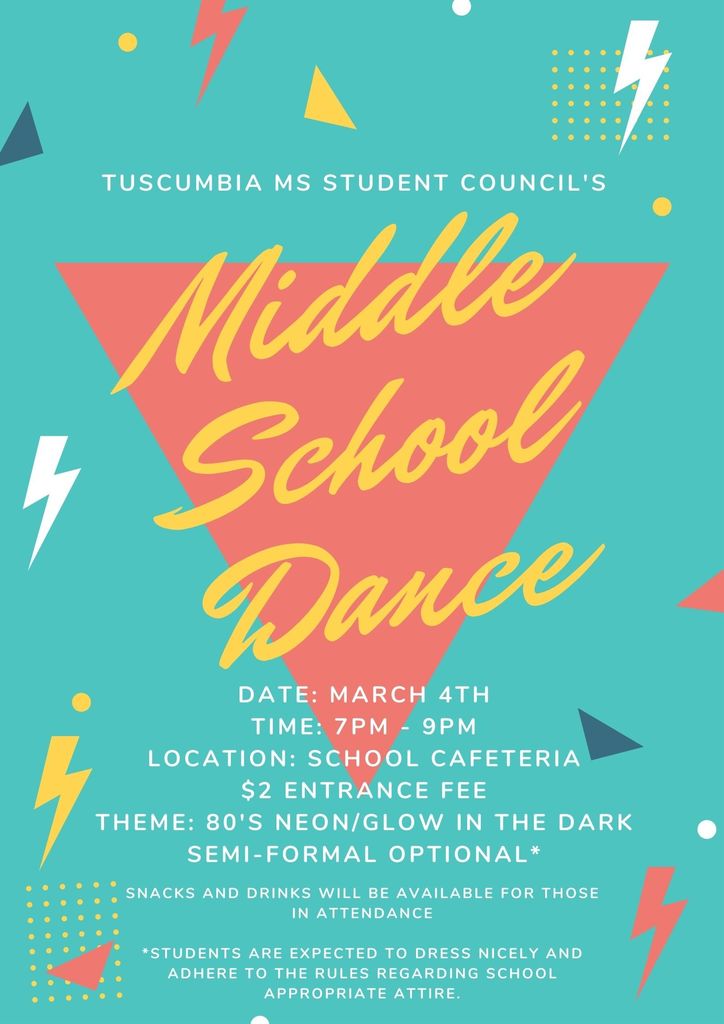 Due to travel safety concerns, youth basketball games for tonight have been postponed. A new schedule of games will be made available as soon as we can it. Those games will likely be played Friday evening and Saturday.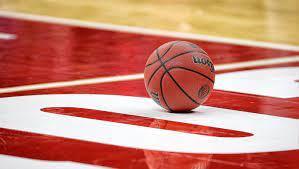 Due to hazardous road conditions and additional snow in the forecast for tomorrow mornings commute, Tuscumbia schools will not be in session on Thursday, February 24th. The FFA breakfast scheduled for tomorrow morning will now be hosted Wednesday, March 2nd from 6:30-8:00am. Stay safe and warm!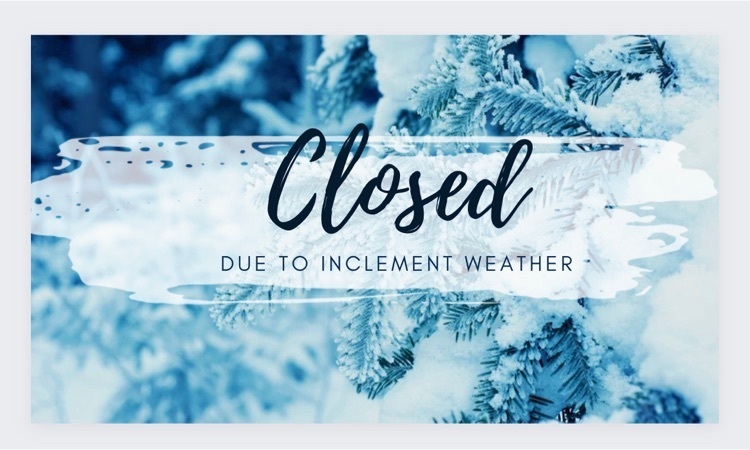 Due to incoming inclement weather Tuscumbia Schools will be dismissing at 2:30pm on Wednesday, February 23rd. All after school activities have been cancelled.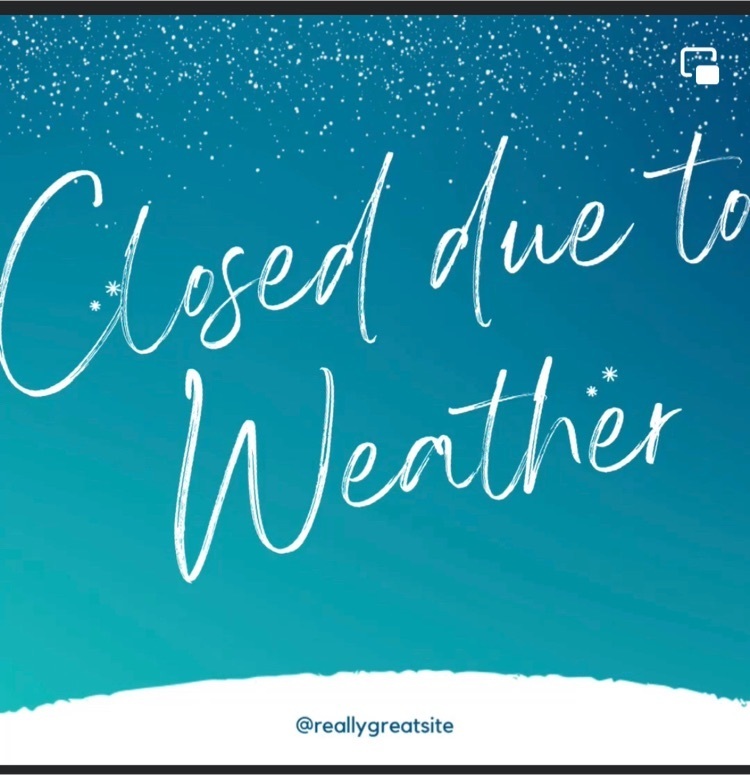 Youth basketball games tonight @ Tuscumbia have been cancelled for tonight.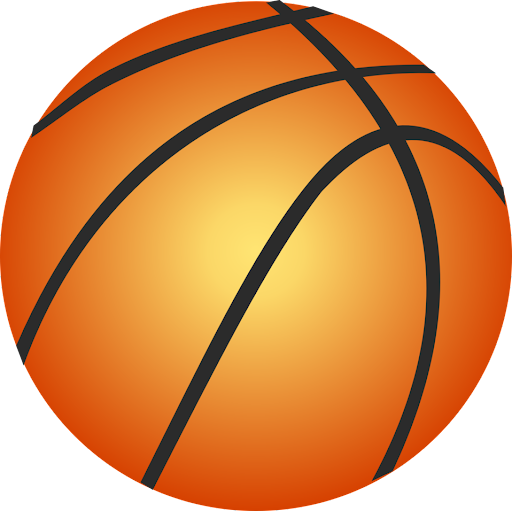 Tuscumbia Little League registration forms will be handed out at school on Tuesday, February 22. Completed form with payment can be turned in to the school office, due by March 4.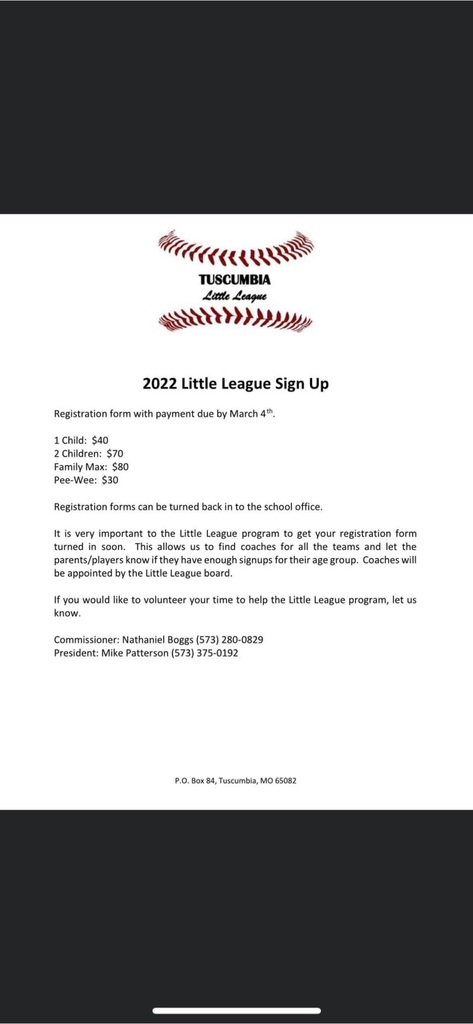 The Tuscumbia Boys Youth Basketball League will be hosting a tournament this week: They'd love to have you come out and support! Concessions will be available.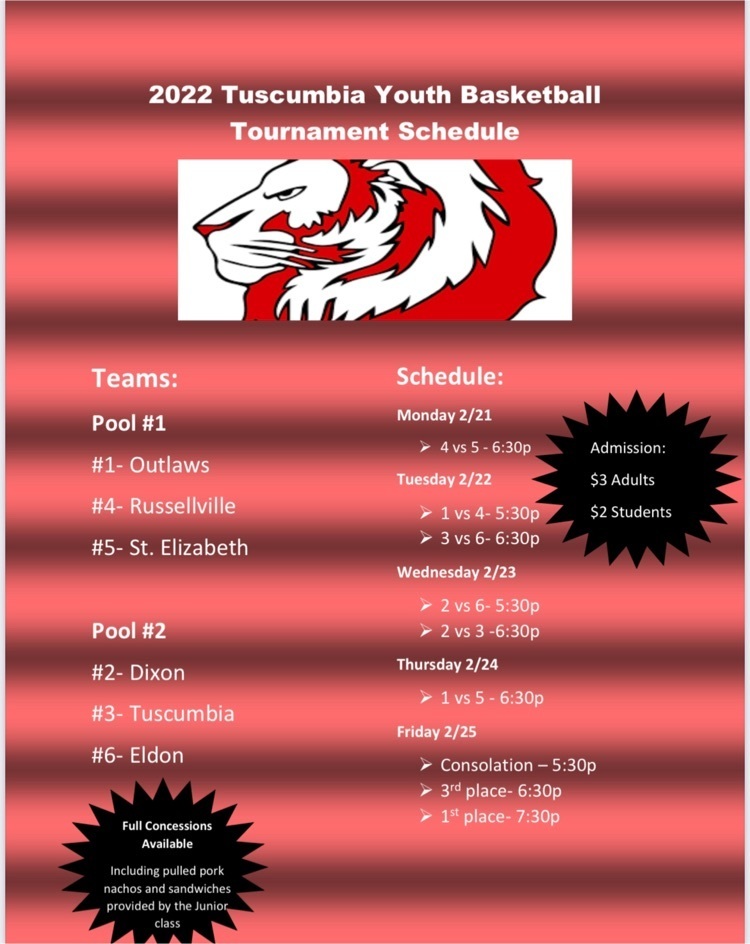 District Basketball: Boys will take on Macks Creek Monday @7:30pm at Blair Oaks HS. Girls will also face Macks Creek Tuesday @ 7:30pm at Blair Oaks HS.