It's a basketball weekend! Tonight, Boys v Chamois in the Homecoming Game. Tomorrow @ Stover JV Tournament: Boys 8:00 v Stover & 10:30 v Russellville, Girls 9:15 v Stover & 11:45 v Russellville. Go Lions!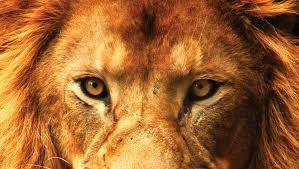 Any Student who did not receive a Homecoming ballot in their school email, please email Mr. Isom with your vote as soon as you can. Candidates are: Addie Farnham, Emma Helton and Terri Barnhart.
isomj@tuscumbialions.k12.mo.us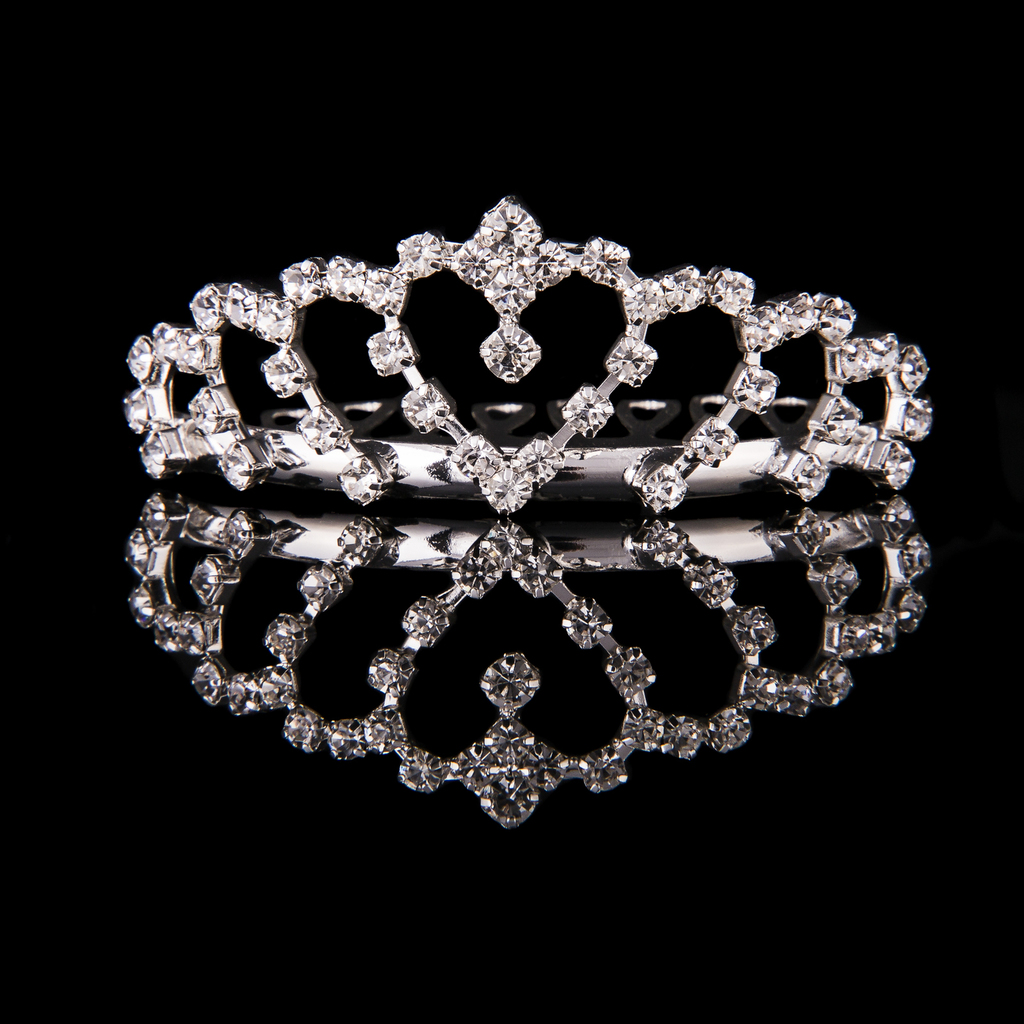 School is not in session for Friday, January 13, but Homecoming is on. Senior Crock Pot Dinner 4:30-6:00, Basketball vs Chamois at 6:00. Coronation at halftime. Don't miss it!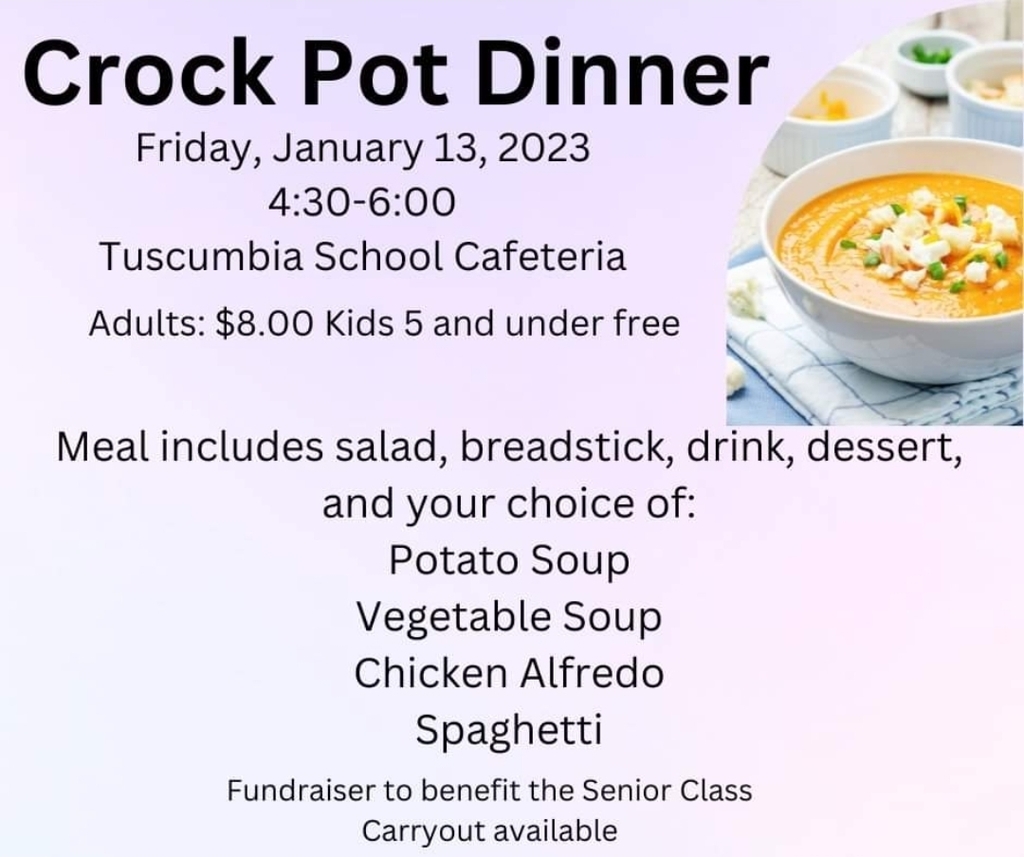 Due to the condition of the backroads, no school tomorrow (Friday) at Tuscumbia. We WILL have Homecoming tomorrow night. Game starts at 6:00.

THS Students, please check your school email for the official 2023 Homecoming Ballot. Barring additional bad weather, we are planning to celebrate Homecoming vs Chamois, tomorrow night at 6pm.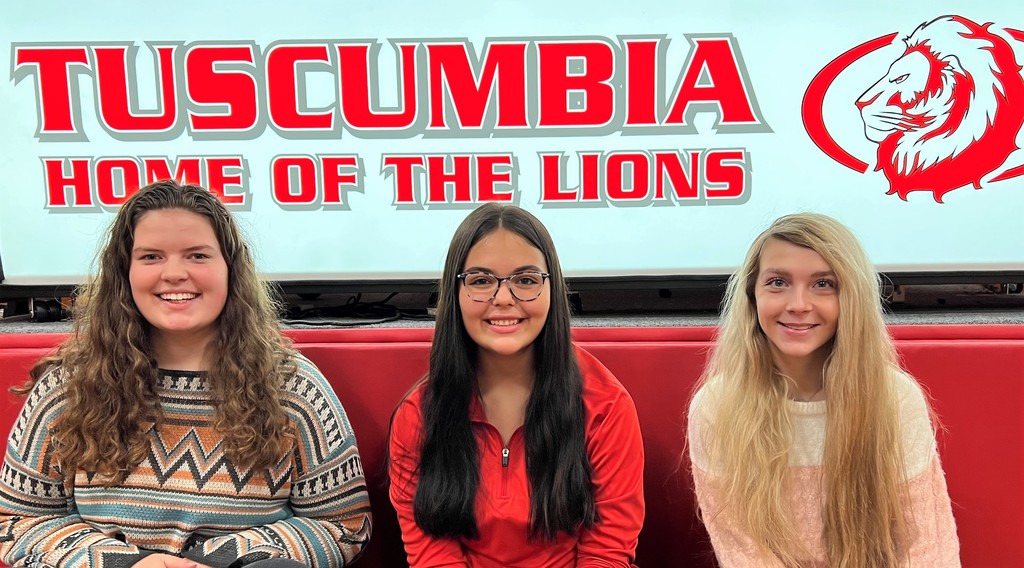 The basketball Lions travel to St. Elizabeth tonight. Game time is 6:00pm. Go Lions!!!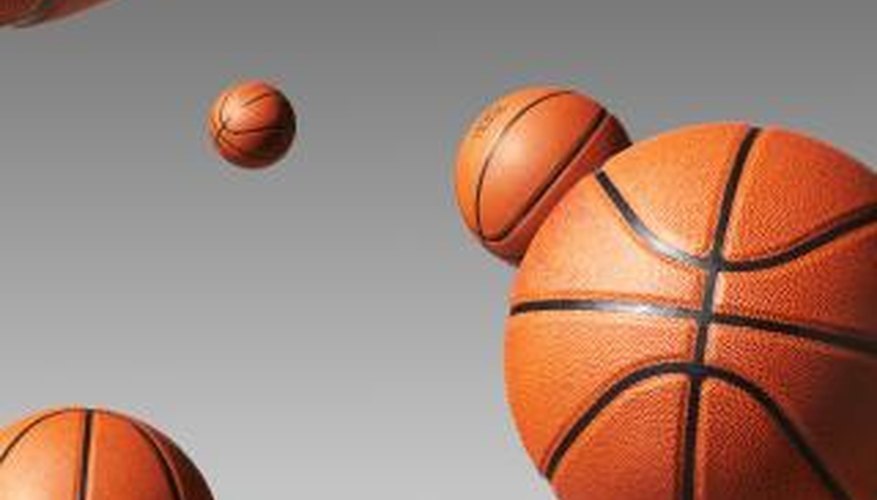 The following scholarships have been added to the Counselor's Corner scholarship page: - Dr. Darrell "Jack" Holley MUSIC Scholarship - Luther A Riddle Community Scholarship - Missouri Credit Union Scholarship - Quest for Education Scholarship

THS boys' basketball Lions play @ South Callaway tonight. Game time is 6:00 PM. Go Lions, beat the Bulldogs!

Here are the dress up days for Homecoming Spirit Week! Go Lions! We are Pride!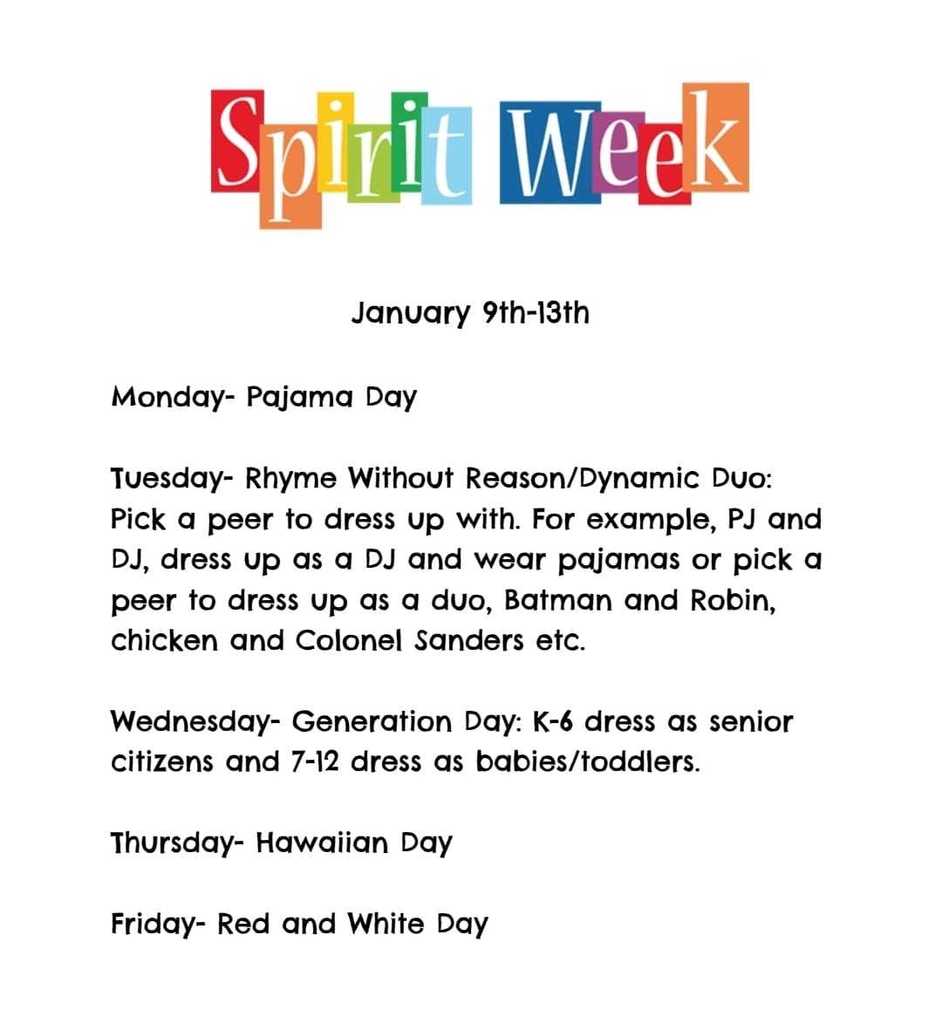 In last week's Advertiser, there was an error in their reporting of our sign-ups for our next board election. We had 4 candidates sign up for our 3 open positions during the sign-up window. We WILL be having a board election as part of our April ballot. The candidates are: Nathanial Boggs, Darin Blankenship, Keith Glawson, and Steve Wilson. The Advertiser was to correct that information this week.

Tonight's PTO meeting has been rescheduled to tomorrow night, Friday, 1/6, at 5:30 in the HS Library. Everyone is welcome!

Most current basketball schedule: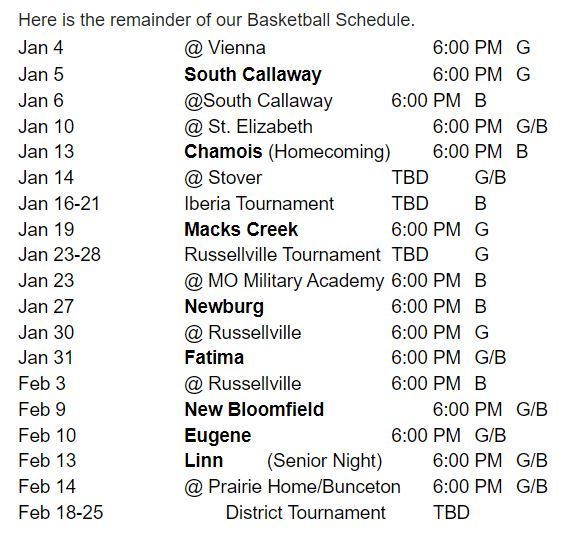 If you are looking for a full-time or part-time position working with a great team, with full benefits (retirement AND insurance), then we have some opportunities for you! We have a full-time custodial position open, nights during the school year, and in the summer you can work days--4/10s or 5/8s, with paid holidays. We could also use a part-time custodian on ballgame nights to help with gym cleanup and to substitute when our regular custodians are out. This may pay better than you think--call or email to check it out! We also are looking for bus drivers--we have a full-time position with full benefits, but we can split the route if you only want to drive mornings or afternoons, and we can ALWAYS use substitute drivers. For more information or to apply for either position, come by central office during school hours or email
tspencer@tuscumbialions.k12.mo.us
.

The Tuscumbia Lettermen nominated Addie Farnham, Emma Helton and Terri Barnhart for Homecoming Queen. Coronation will be January 13 at halftime of the basketball game vs Chamois. Game time is 6:00 P.M.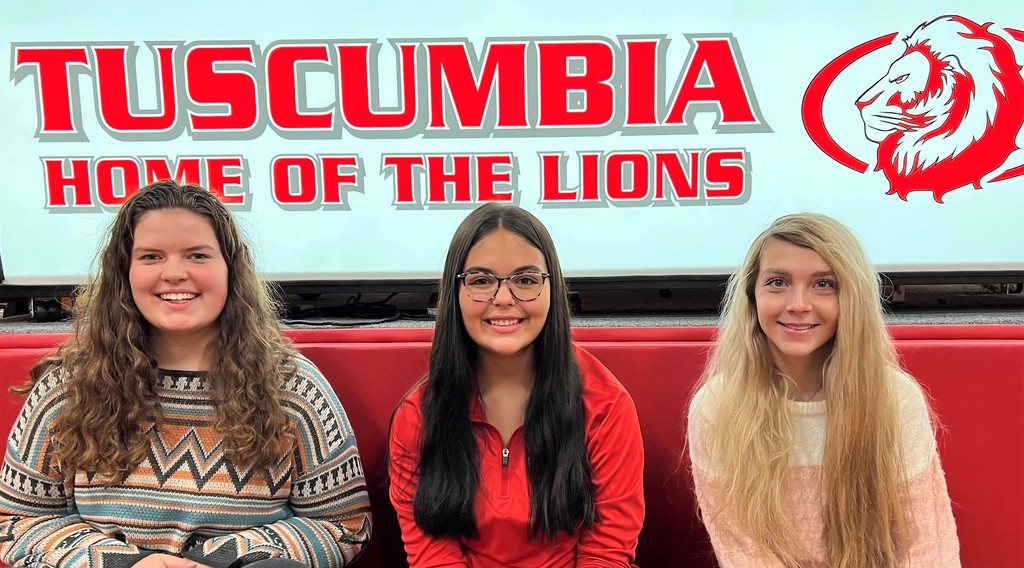 Reminder: Girls play today at 4:00 pm at the Otterville Holiday Tournament. Otterville is in school today so, please do not arrive at the school until 3:45pm. Thank you.

Due to the severe weather forecasted for Thursday, central office will be closed. We will also be closed Friday and Monday, 12/23 & 12/26, for the holiday. No Lion's Link this week--everyone stay safe and warm and have a Merry Christmas!

Tonight the Lady Lions take on the Slater Lady Wildcats in the Otterville Holiday Tournament. Game time is 7:00 P.M.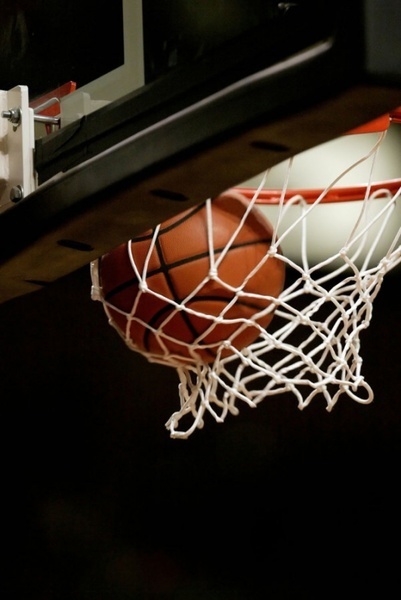 Lady Lions take the floor in the Otterville Holiday Tournament Saturday at 7:30 PM against the Iberia Lady Rangers. Otterville HS 101 Georgetown St in Otterville